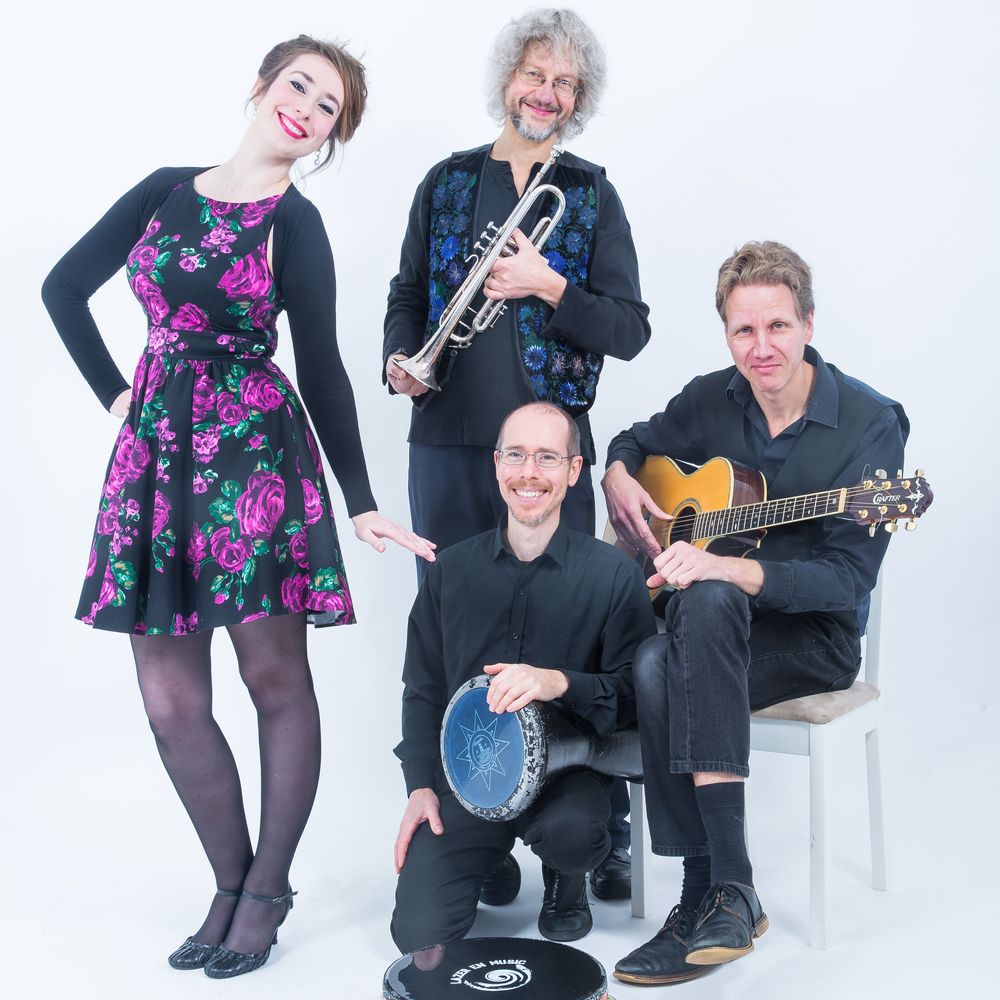 Chai For All
Jazz-tinged Yiddish song, klezmer and middle eastern music.
Chai For All (Hebrew chai 'life') is a multinational, multilingual ensemble touring middle eastern and Jewish music sets and music & spoken word performances both nationally and internationally. Its concerts celebrate the rich Yiddish song and klezmer wedding and dance traditions. Its two most recent music and storytelling shows explored the 1917 Balfour Declaration that led to the creation of the State of Israel and the Palestinians' loss of their homeland (Longing, Belonging & Balfour), and told of the many personal acts of Palestinian rebellion against Israeli repression, from reviving native seed stocks to preserving and promoting traditional music (Our Homeland Lives in Us: Longing, Belonging & Palestine).
image © Claudio Ahlers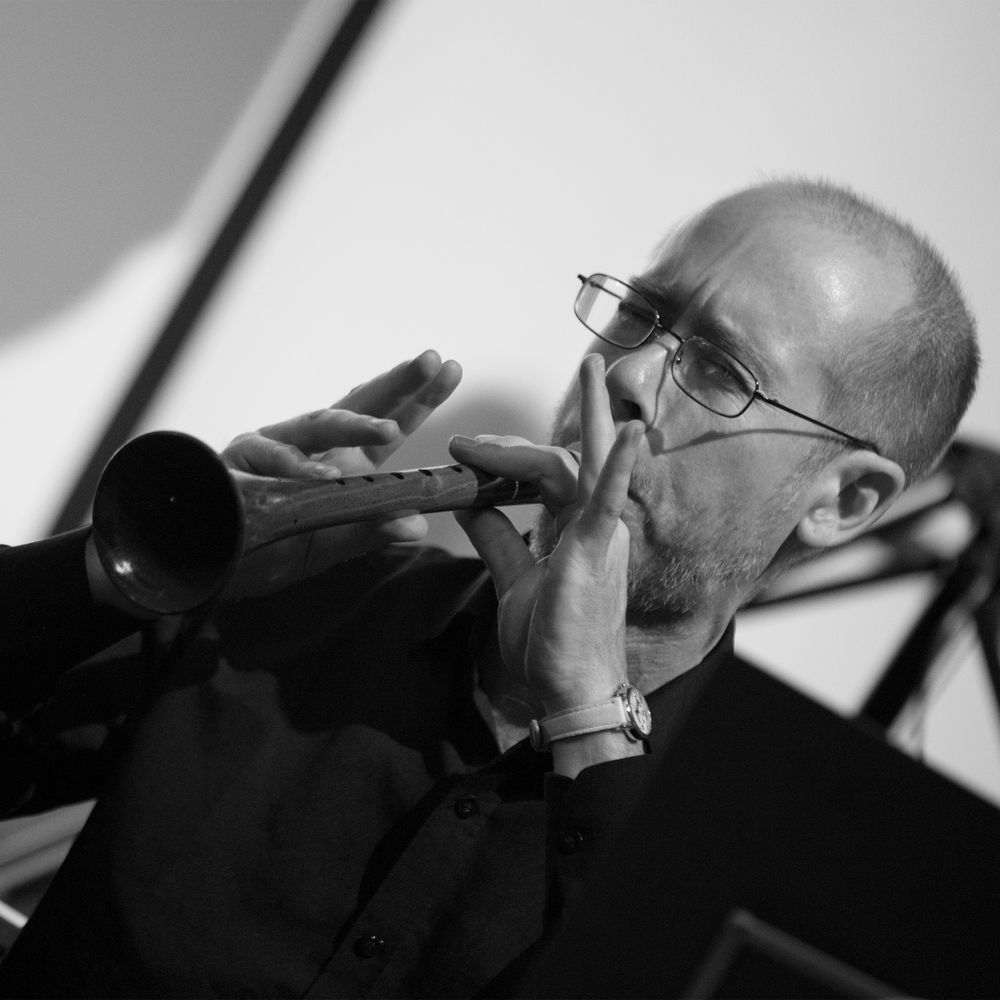 Simon Leach
percussion, guitar, oud, pipes, whistles
Simon Leach is a multi-instrumentalist playing oud, saz and guitar, and percussion, pipes and whistles from various musical traditions. As well as playing with Chai For All, he plays with the Hazir Middle Eastern Ensemble, Club Cairo Dance Theatre and Mr Dowland's Midnight. Simon regularly plays music for improvised dance and works as a music therapist for MusicSpace, a Bristol (UK) based music therapy charity.
image © Walter Dirks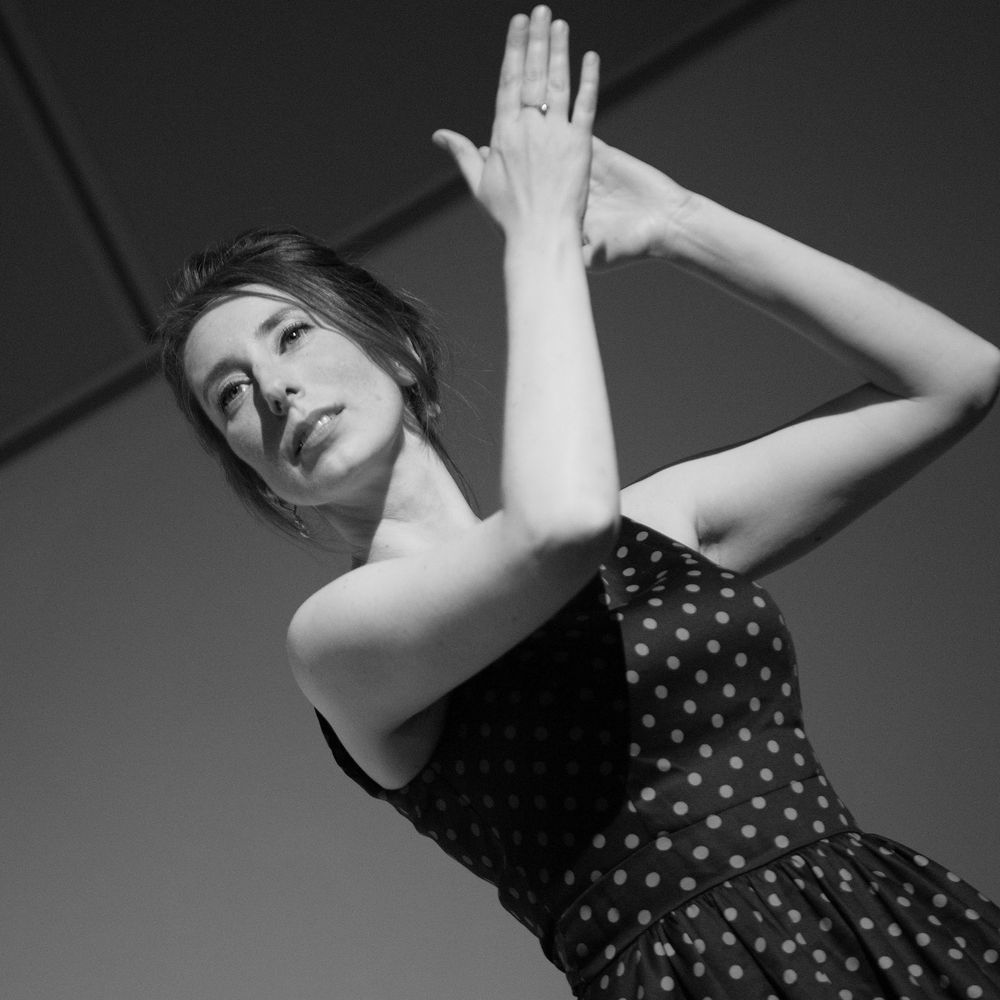 Marianna Moralis
vocals, storyteller, producer
Marianna Moralis is a multilingual singer, storyteller, actor and producer, who trained at the Maastricht Academy of Performing Arts (Netherlands), the Actors Space Barcelona (Spain),  at the Jewish Music Institute, University of London (UK) (Yiddish song) and privately with Gani Tamir, one of Israel's leading female singers (jazz song). Now based in Bristol (UK), Marianna is the vocalist with Paris-Berlin cabaret song troupe Tram Thirty-Three and klezmer/ Arabic music ensemble Chai For All. She is co-director of Grodek - a performance storytelling company.
image © Walter Dirks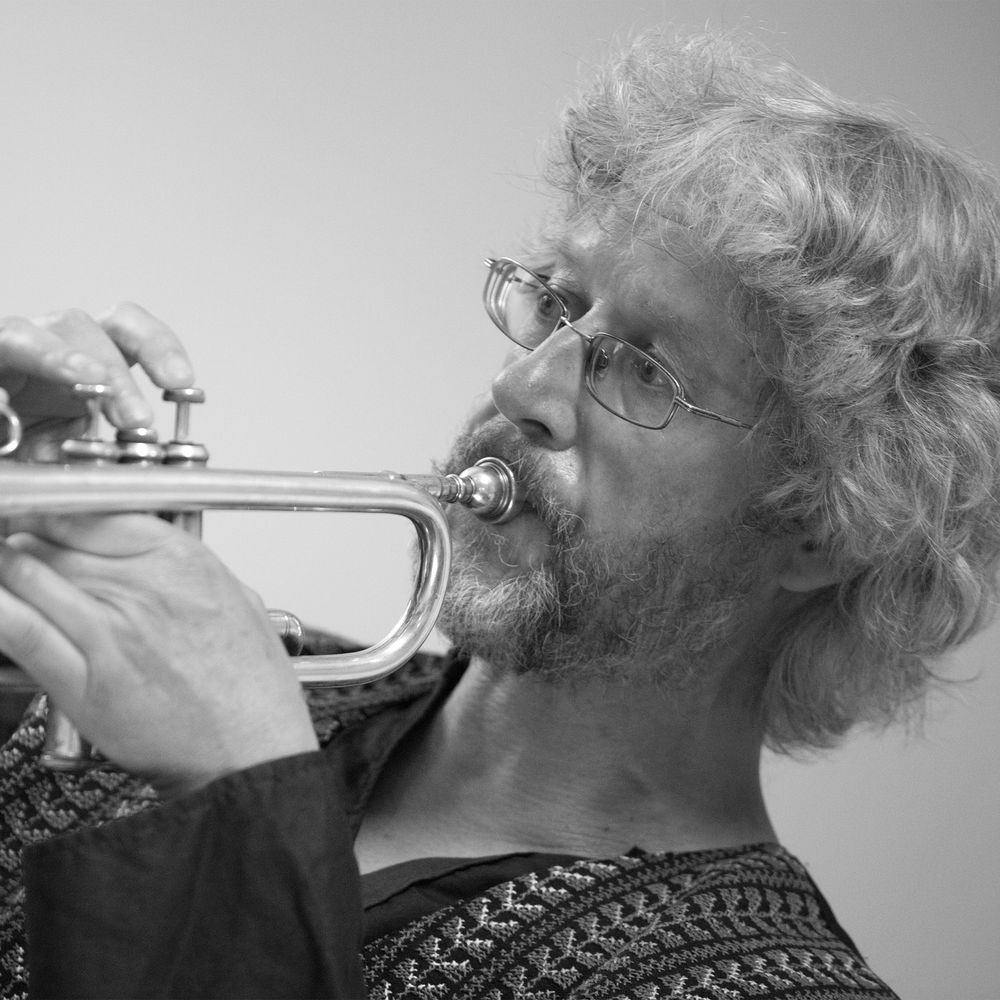 David Mowat
trumpet, producer
David Mowat is a composer, band leader, jazz and world music trumpeter, and community development worker. He has played in political street bands such as the Fallout Marching Band and Sheffield Street Band, and with Jazz Warrior Gail Thompson, Keith Tippett's Seedbed Jazz Workshop Orchestra, FNAAZ, Talisman, Mowat Farnon Quintet and the Bollywood Brass Band. He was in the forefront of the klezmer revival with The Klezmernauts and co-founded and hosted the East Bristol Jazz Club. He wrote and produced the 'King Cotton' community musical (featuring blues harpist Johnny Mars and trombonist Dennis Rollins). As well his work with Chai For All he leads BEJE (the Bristol European Jazz Ensemble) and plays with Blazing Flame Quintet/ 6, Chloe Rose Laing, Baraka, Flexitime, Moussa Kouyate, and Presidents of Parp amongst others. He is programmer/ concerts organiser for Saint Stephen's, a medieval church at the heart of Bristol's Old City (UK).
image © Walter Dirks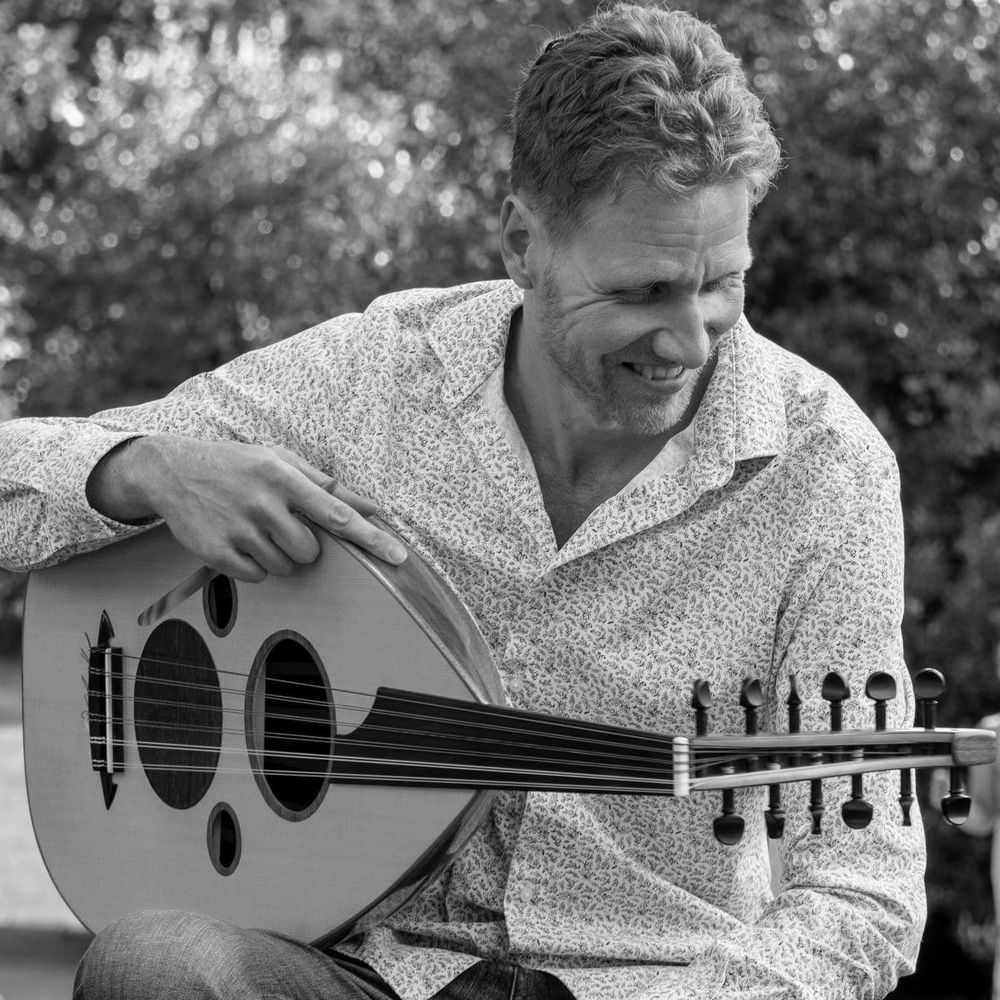 Knud Stűwe
guitar, oud, music director
Knud Stűwe is a much in demand composer, teacher, guitarist and oud player who lives in Bristol (UK). He draws inspiration from a wide range of influences such as jazz, Middle Eastern music, tango and the classical repertoire. Knud is the music director of the Bristol Mandolin & Guitar Ensemble and cofounded Eastern Strings and Nabra, playing Middle Eastern influenced originals and Sudanese music respectively. He also regularly appears with Brejeiro (Brazilian Choro), Baraka (Afro-roots), The Hip Cats (jazz/ swing) and Instant Wit, the comedy improvisation company.
image © Catherine M Stewart, Cat Lore Media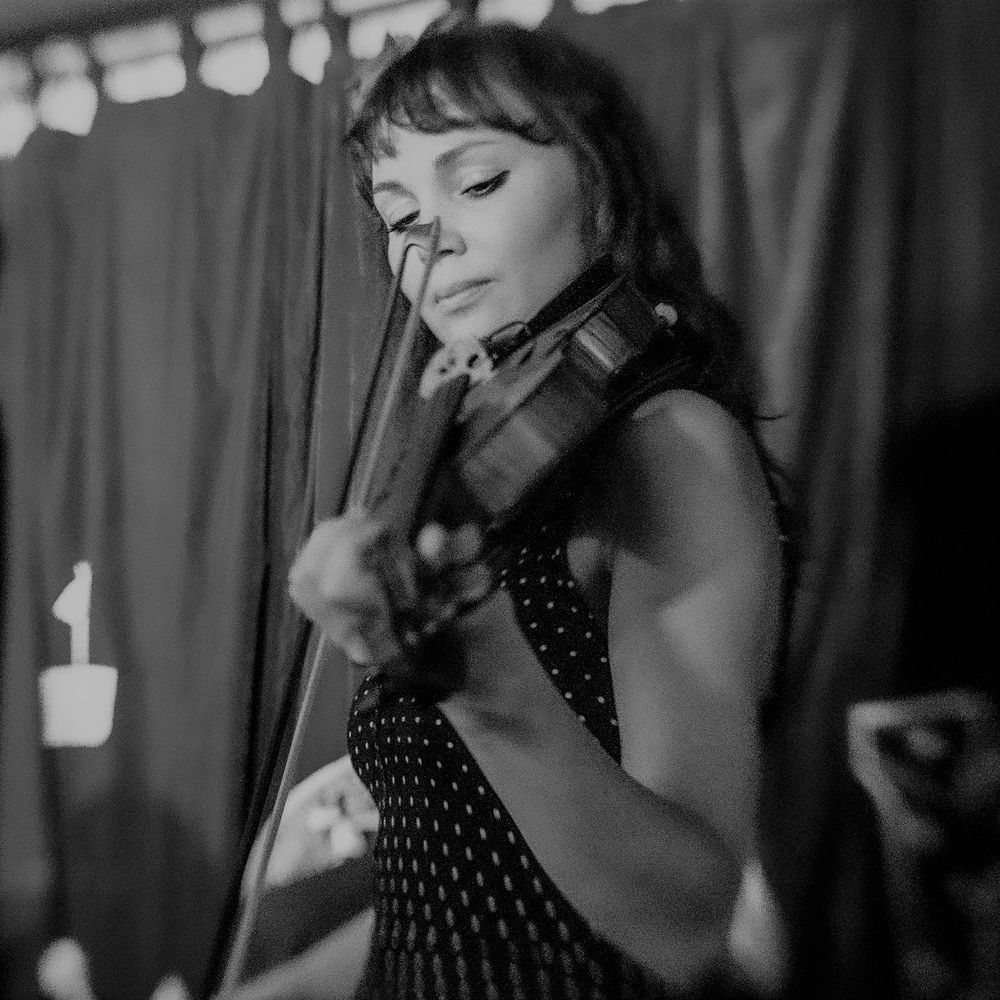 Lulu Austin
violin
Lulu Austin is a classical violinist who has travelled extensively in order to steep herself in the original sound of Greek, Turkish, Bulgarian, Romanian, Middle Eastern and klezmer music. She has masterclassed with both the virtuoso violinist Tcha Limberger (Budapest Gypsy Orchestra), widely recognised as one of the most prominent figures in the folk music of the Carpathian Basin, and with Cookie Segelstein, an expert on the Jewish violin style. Lulu has played with the Master Drummers of Rajasthan in India, as part of a clown troupe in a Calais refugee camp, for storytellers and children's theatre shows, with the Hazir Middle Eastern Ensemble and with balkan quartet Opa Rosa.
image © Gina Tratt, Vanilla Visuals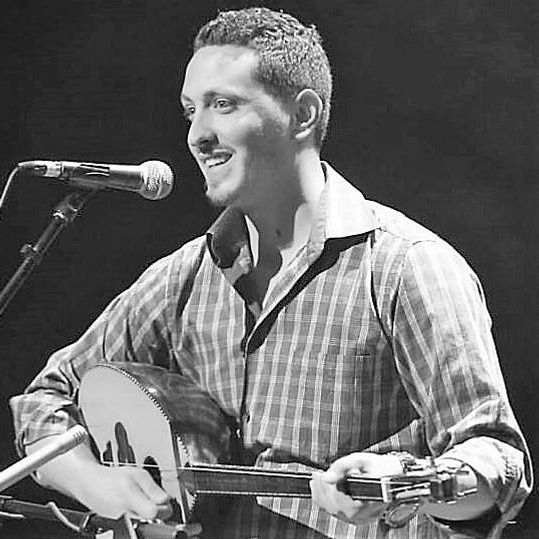 Zaid Hilal
vocals, bağlama
Zaid Hilal is a Palestinian composer, singer and bağlama player who began studying the oud at the age of 10 at the Edward Said National Conservatory of Music (Palestine). After graduating Bethlehem University (West Bank, Palestine) with a BA in Business Administration he played with the Wajd Musical Group and the Lamma Band and started singing and composing his own music. His first music release, Fo2adi featured lyrics by Qays Ibn Al-Mulawwah, the 7th century Bedouin poet. Zaid is currently studying for a BA in singing Arabic music.
image © Yousef A Shakarnah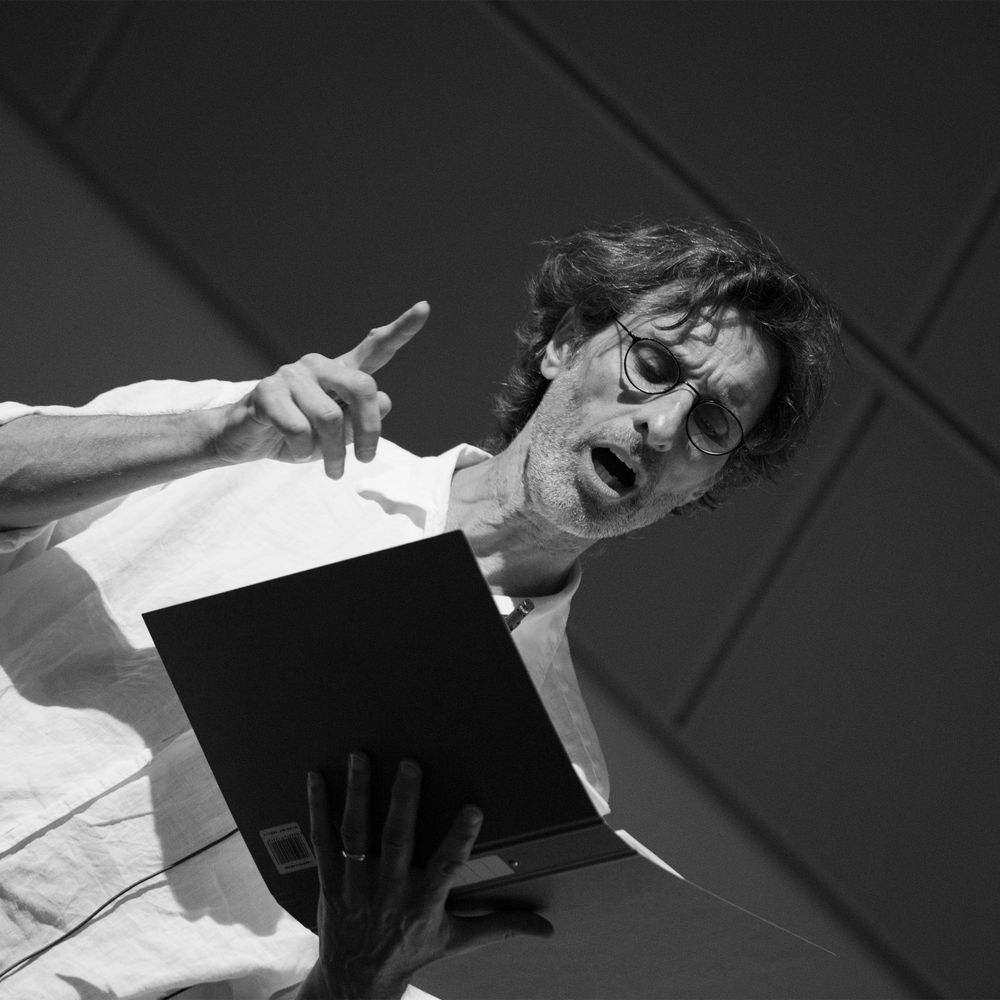 Michael Loader
storyteller, trumpet
Michael Loader is a teacher, actor and all-ages storyteller working in a variety of settings including the education, mental health, charity and community sectors. He has worked with The Egg (Bath) young people's theatre, Wiltshire Music Centre (Bradford on Avon), the National Arboretum (Westonbirt), Birmingham Symphony Hall, WOMAD, the National Trust, the Bristol Old Vic and the BBC (Blue Peter), with residencies at Taunton Brewhouse and Natural England. He has been resident storyteller with Wild Words at St George's Bristol since 2011, director of Somerset Storyfest 2012 and a storyteller in children's hospitals with the Read For Good charity 2014. Michael has led a number of intergenerational and multicultural projects in Bristol, North Somerset and Bath & North East Somerset alongside schools and agencies such as Royal British Legion, LinkAge and M-Shed, exploring issues such as immigration, cultural heritage and anti-bullying. He has worked in Romania, Italy, Spain, East Germany and Switzerland on a number of projects ranging from corporate facilitation to personal development courses, children's orphanages to street theatre.
image © Walter Dirks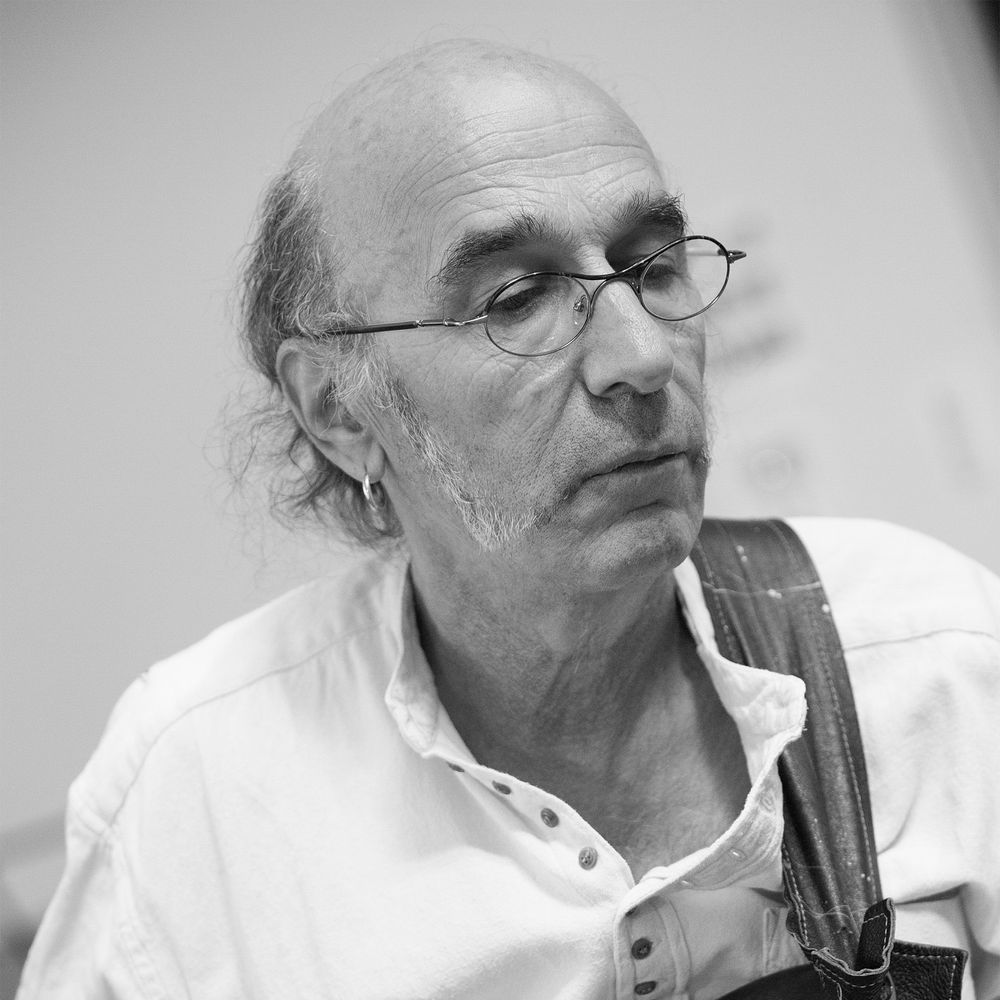 Mark Smulian
bass, electronics
Mark Smulian is a bass player, band leader, music director, theatre and film composer, teacher and highly accredited producer with a number of Gold and Platinum albums to his name. He trained at the Mannes College of Music (New York City, USA) and has performed internationally at such prestigious festivals/ events as the Olympic Games, Montreux Jazz Festival, Red Sea Jazz Festival, Glastonbury Festival and Nuremberg Jazz Festival. He has had a huge involvement in the Middle-Eastern crossover music scene as musician, educator and mentor, working with a variety of musicians from Druze, Christian, Bedouin, Jewish and Muslim backgrounds. He was the co-founder and band leader of the Whiteflag Project, an Israeli Palestinian band that performed world-wide, and its successor WhatFlag, based in Bristol (UK). He continues to work as a producer and session musician internationally. He is the founder and lead developer of the Lydianstream music system and Lydian MindHarp™ application, currently used in conflict resolution, positive team behaviour change, mental health, dementia care and intercultural arts dialogue.
image © Walter Dirks